📣 Water Wednesday📣
With the combination of recent rains and the very dry weather in different areas of the prairies both well and ground source water (dugout / irrigation canals) have come under pressure and your water quality may be affected.
Even if you have a Whole House RO, a Water Softener or any other water treatment system, by treating your source water it will drastically improve the performance of your water treatment system.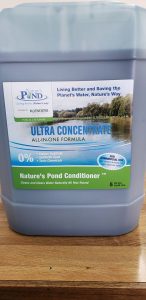 It is recommended to treat your source water in the spring and in the fall. Do you have the supplies you need to treat your dugout?
If not, give us a call today to inquire about Nature's Pond Conditioner – Ultra Concentrate.
All natural blend of beneficial bacteria, enzymes and plant extracts, which works to break down and consume excess nutrient load in your pond or dugout,